Design and visual identity have a far more important role in branding and business growth than most people think.
To understand the previous statement, we need to take a look at the historical roots of visual branding. To be more precise, back at the 19th century, during the industrialization. At that time, when more and more business, products and services were being put to market, business owners needed an original and effective way to stand out from the competition.
They had to step out of the common and traditional ways of advertising and make their products and services recognizable. This mass-marketing problem resulted with widespread of branding, and advent of packaged goods. Product companies would literally brand their logo or company insignia on the product's packages. Later on, package designs evolved from logos to full-on visuals. This visual aspect of branding turned out to be one of the crucial factors to affect choice within the consumer's community. As this became a standard, the best-designed packages were roughly the best selling ones.
Why? Did you know that people have an opinion about your brand or product, way before even consuming it or using its service? A high percentage of consumer's impression is gained just by their glancing at your brand's visual identity. When there's loads of similar business to yours, it is crucial for your business to both keep and gain the attention of possible buyers.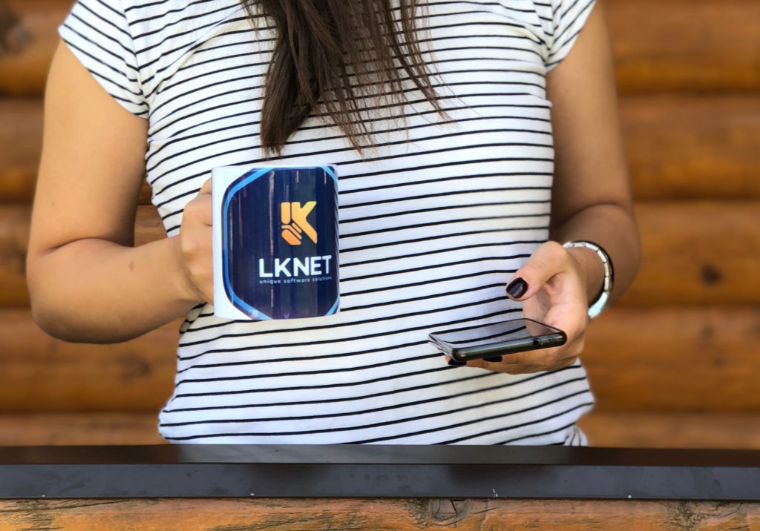 As you might have guessed, the concept with present-day marketing and branding is not that different, but the standards and necessities for a high-quality design have madly increased.
If your visual identity design is developed in the best possible way to suit your brand, you and your business are heading in the right direction. It's not only important to pass information about your business, you also need to build an emotional appeal that radiates with trust and quality of your brand.
Bad design can be dangerous
In this modern-day brand advertisement war, design is a powerful weapon. But, it's also a double-edged sword. As much as great design can help your business, bad design can be as powerful in the most negative aspect. You have to be careful when designing and developing your visual identity since it can be off-putting and send the unintended messages to customers.
Visual identity is important for invoking emotional response among possible consumers.
Did you know that only choosing the wrong color combination to assist your visual identity, can affect people's general impression of your business? Some colors and color combinations are good for grabbing costumers attention but bad for keeping it. Some colors generate a sense of urgency, like red. Purple often represents royalty, when green usually represents tranquility and power. But, you still have to be rather careful when choosing the dominant colors of your brand. For example, green color in combination with a brand related to food can be great since it is commonly associated with health and vegetables. But, at the same time, green is arguably the most unappetizing color.
Besides colors, there are many other relevant factors, such as shapes, objects, composition, dynamics, etc. This is why it's important to leave the brands visual identity development to trained and experienced professionals. Paying a hundred bucks for a design to your neighbor's kid will most probably give you unwanted long-term results. Investing into visual identity is utterly important for your business's success.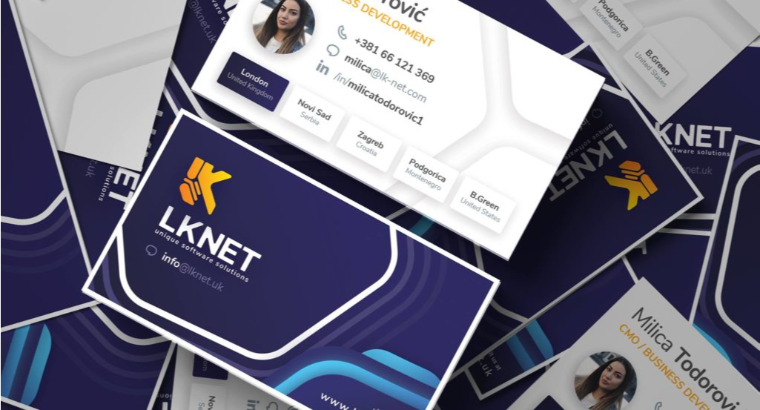 Brands personality
It is truly a no-brainer that visual identity gives personality to your brand's products. As mentioned before, the visual part is the first thing customers notice when forming their perspective of your business's personality. They base their prejudice on their experience.
It's almost the same thing as when you create a first impression of a certain person based on their general appearance and behavior, even before meeting them. Effective visual identity design contributes to the relationship between you and your customers since it creates a connection between a product and the company. If done well, visual identity can create trust and loyalty, and make customers come backto your products.
Your brands visual identity should be developed in such a way to convey the intended message and communicate with your customers both visually and textually. You want to promote your business goals.
In conclusion, developing a cohesive and professional brand identity is an important part of any effective branding strategy. Visual identity design of your business must never be overlooked and neglected if you want your business to be successful. In order to achieve this, it is important to leave out the visual identity development to experienced professionals, who will make sure your business reaches its full potential.
Digital Era
It is the 21st century, and an online digital image of your company plays an important role in your business's success. There is no question whether your business needs a website or not to be successful. In the sea of many other businesses, it is crucial to stand out, and the internet has become the most important source of information for people. This also includes your possible consumers. If you don't have a website, and your competition does, you are instantly lowering your business overall success.
At the same time, it's not important to only own a website. Design of your website is also a crucial factor in your business' success. Your website's visual identity design has to be modern, fresh and match your brand, in order for your business to reach maximum potential. You have to be present with style, and let your possible customers know that you are trustworthy and serious about your work.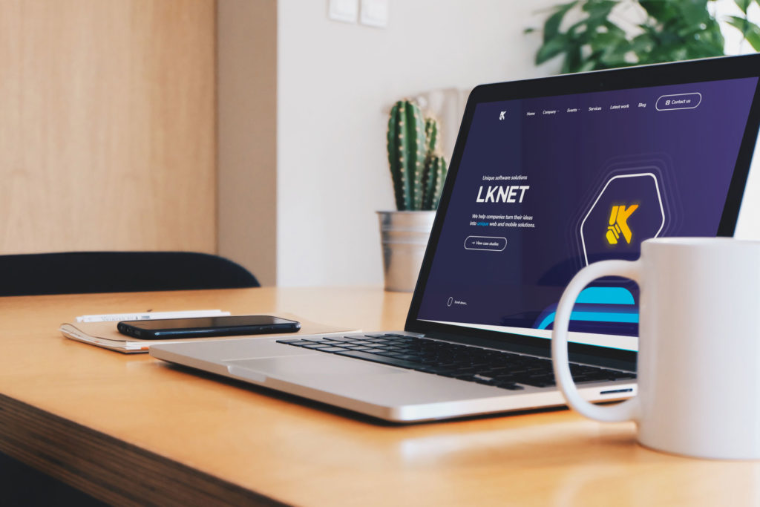 Did you know that LKnet has years of experiencein this field? LKnet implements simple and clean visual identity design solutions that will make the difference in communicating with your audience. Our design team is evolving the same way design is so we rely on the latest proven trends in user experience and user interface design to deliver appealing solutions that create special chemistry between your brand and your customers.
Feel free to contact us and schedule a meeting!