In 2018 we are already well into the 21st century, and everything it has brought to us so far. Among many things, it has brought us the rapid growth of digitalization. The impact this has on everything around us is immeasurable. Everything is getting digitalized these days, from business to marketing, and even art. Many companies, even though their primary work is not in the IT business, have opted to create a mobile app to boost their business and general revenue. Why so? People are changing and adapting to the Digital Era. And so are their businesses. This must be done in order to be innovative and stay relevant in eyes of the consumer. Mobile apps are a really good investment if you want your business to stand out in the sea of other similar businesses.
More than 50% of people check their phones at least 50 times a day.
It actually isn't so hard to come up with an idea of how to accommodate your business into this ever-growing digitalized world. A rather interesting example of that are apps for restaurants and food ordering apps.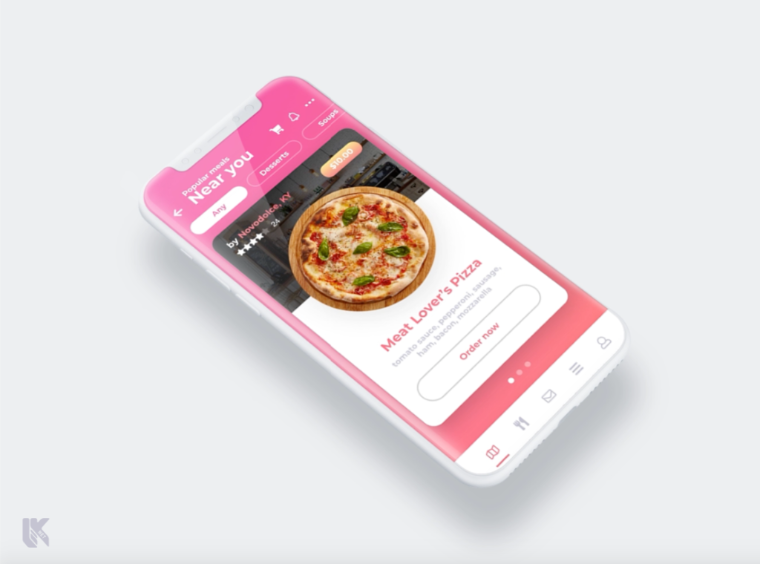 There are many different general mobile apps in the field of restaurants. For example, with an app called OpenTable you can find available tables at restaurants and reserve them for free! You can download Foursquare, to follow people with similar food tastes as yours, exchange experience and get advice on restaurants and menus. With Happy Hour Finder, you can find all information about restaurants that offer their happy hour.
But how to create a mobile app for a certain restaurant or a certain brand? Brands like Starbucks and Taco Bell have a mobile app through which customers can order their food or beverage. Of course, when creating an app for your customers, you want to make sure to give them a good reason on why should they use it. You have to give them benefits that differ from traditional ordering. For example, by using Starbucks app, you can place an order ahead and pick up your drink without waiting in line. This way it's easier to get a coffee if you are in a hurry. You can also pay for your coffee with your Starbucks app. Earning stars and rewards is also an option. They can be redeemed for eligible food or drinks.
Creative things like this phone app are what helped Starbucks to take its high position among many other coffee shops and coffee chains when it comes to people's choice. And the same concept could be implemented within many other similar businesses, such as fast food restaurants and cafes.
Why wouldn't you create an app to suite your business?
With a mobile app like this, you can have your menu be available for customers at any given point. They can order their food before getting to the restaurant and also reserve a table. Then come, take a seat and eat the freshly prepared meal that will be served faster than usually.
If your restaurant offers food delivery, you can have customers use your app to order food. With the delivery details on their profile information, and a menu available within the app, ordering can be way more easy and customer friendly.
Additionally, you can get your customers to earn points when using your app for ordering food. Then, you can have them redeem the points for a certain prize (such as a free meal, or a drink). This is a clever way to keep customers coming back to you and increase their engagement.
Did you know that 52 percent of those who regularly use a branded app are more likely to buy that brand's products? Also, customers will probably think of your business as a first idea when deciding on where to drink and eat. This is because they will be seeing your phone app on their home screens many times a day. With an app, you are showing your customers how much you are engaging with them. Only then you can expect them to engage with you.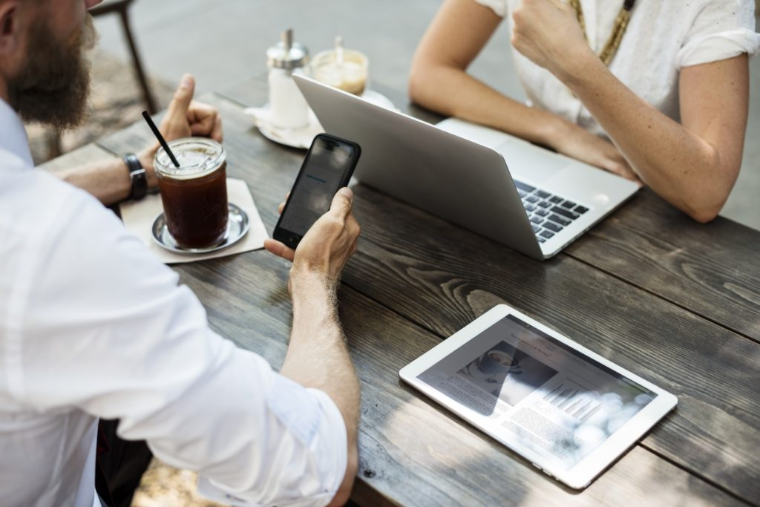 No doubt, mobile apps are the most valuable tools for today's competitive business world.
A mobile app for restaurant or cafe can also be used as a channel of communication with customers. That would be free and totally in your control. You can notify your customers on menu updates, promotions or anything else worth notifying. Also, remember how people love taking photo of their food? You can include an option for taking photos and fast sharing to users social media.
To learn more about how a mobile app can boost a business in general, read our blog post on Top 7 Reasons Your Business Needs an App in 2018.
There really are many different ways of how to engage more customers to your restaurant by creating a phone app. The concept of the app would mostly depend on your restaurant or a cafe, and what your business is offering.
If you are interested in having a phone application for your business – hit us up, we will surely be able to help you!