Outsourcing is expanding across the globe rapidly. It's striving for new heights of efficiency and accountability, and it's constantly changing with new trends coming in. Outsourcing is a huge global market, and in 2018 it amounted to a whooping $85.6 billion. Software development makes 70-80% of outsourcing industry, which is why it has became the new normal. Usually, at the mention of outsourcing, people will first think of India, or the Philippines. That, however, has changed in recent years, with Eastern Europe coming in as a strong competitor, and Serbia being one of the leading countries in outsourcing. Serbia is currently experiencing its very own IT renaissance, as one of the most attractive outsourcing destinations in Central and Eastern Europe. Just to give you some perspective, in 2017, The Serbian Information and Communication Technologies (ICT) sector exported 750 million EUR, ranking the country as one of the 50 biggest software exporters globally.
The outsourcing process usually begins with design. So lets look at it step by step. When it comes to marketing a business today, online identity is one of the most important investments a company can make. Therefore, as anyone can conclude, design matters! So when a company wants to set off a project, they are often faced with typical questions: get everyone in the same office space to work on a common goal? Or take a leap of faith and outsource the work?. For starters, this is what you should keep in mind and consider when deciding whether to outsource or go with an in-house team: costs, communication, time, quality and talent pool. Lets talk about this in-depth.
Cost: save more in the long-term
Cost savings are probably everyone's favorite. Maybe you're wondering how exactly is outsourcing saving you money in the long-term, but the answer is simple - hiring a professional or even an agency for a few months as a contractor will probably set you back less then hiring a full-time employee. This is something called labor arbitrage, and it's the biggest advantage for outsourcing. If they can get a better result for the same services (if not better) elsewhere, many entrepreneurs won't think twice before outsourcing their work to an agency or a freelancer. Comparing labor costs isn't as easy as you might think, and when costs are equal, hiring an in-house team will almost always beat outsourcing. Most startups and companies want the absolute best, and ideally they would be willing to pay premium prices, but the reality is a bit different, and says that a lot of companies, let alone start-ups, can't afford to hire top U.S. developers and designers – that's why they take the outsourcing route.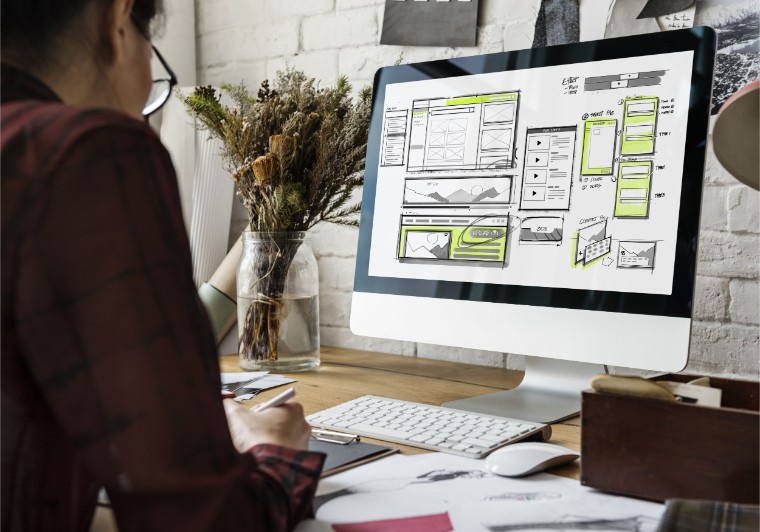 Communication
Outsourcing requires significant planning and constant communication. Web design is a creative job, so you have to find someone who will understand your idea, the core of your business. That means you have to be very vocal and precise about every single part of design process. Today we have a plethora of information-sharing platforms, but even with them, communicating with temporary workers can be tough and challenging. In 2007, Gabriel Fuchs, Management Consultant at IBM, wrote an article for CIO about the importance of communication within outsourcing, in which he rightfully begins with: "When communication takes a backseat to saving money, successful outsourcing is no longer possible." Now, we're not saying it's a mission impossible, but in that case, you should have a very good and skilled project manager to oversee the communication.
Time
Someone once said "Time is precious, save it by outsourcing." It is safe to say that you can easily expect to save hours and hours by outsourcing. Hiring a full time employee is a rigorous process and it takes time itself. Your outsourced worker can switch between projects and doesn't have to be an integral part of your team. They can jump in periodically- write some code, create design, do marketing part, or whatever else it may be.There's another aspect of "time" to think about: time zones. If your outsourcing partner company is located in a country on the other side of the planet, continuity in your work could increase. So, again, lets take Serbia as an example: it's situated in the same time zone as Western Europe and that enables easy coordination of daily communication and meetings arranged during working hours. If you're at the East Coast for example, you would experience an increase of work hours and overlap with Serbian time. These hours span more than half the US working hours.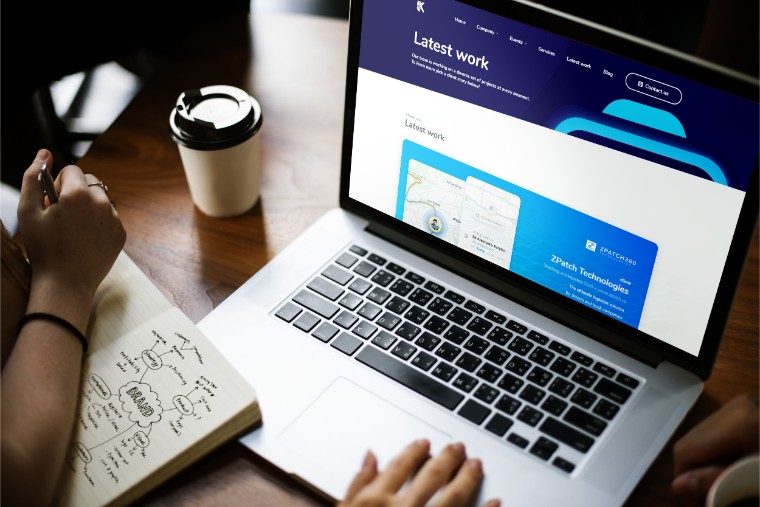 Quality
This is one of the biggest concerns for companies. By having access to more talent (more about it later), you are using experts who are specialists for higher quality results. And more talent means access to better technology. Outsourcing gives you trained and experienced expertise. By giving parts or entire web projects to specialists, you're increasing the chances for high quality result. Coming back to an earlier example, Serbia provides full education in natural and technical sciences, which is recognized internationally, so there are thousands of highly qualified and very capable young people, able to deliver exactly what you need. With a deep understanding of western cultures and impeccable English language, combined with lower-than-average rates, this is a destination which should not be ignored.
Talent pool
The world is your oyster, in this case meaning an oyster full of designers to choose from. This right here is the beauty of outsourcing. Whatever your project may be, you're not restricted to the few employees you have in your office. Whether you want a talented graphic designer from Germany, or a versatile developer from Eastern Europe, they are just a few clicks away.
Outsourcing doesn't have to be scary and difficult process, but you should have a very thorough plan that will ensure you can safely outsource to the right people, and in return get exactly what you or your clients expect. Don't rush into this process and don't just pick the first option you come across. Ask for recommendations, it can potentially save you hours. And remember, when it comes to making a decision of in-house or outsourcing you don't need to choose either/or, since you can always outsource parts of your project.
Whether you choose to work with an in-house team of full-time employees, or you decide to delegate tasks to a design outsourcing agency or development company, there are a lot of factors to consider, and LKnet is more than happy to answer any questions you may have.